Nora Bengoa Vergniory
Group Leader
Ramón y Cajal Fellow, Ikerbasque Research Fellow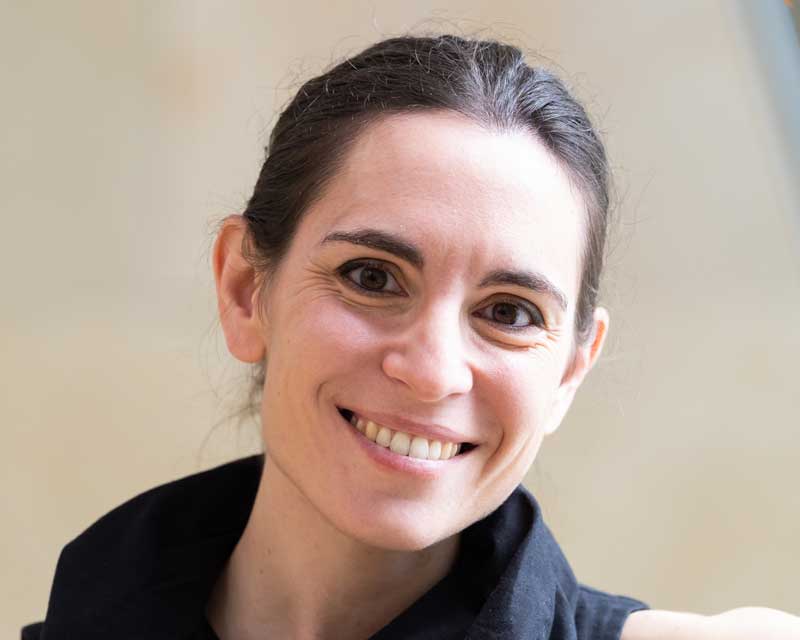 Research groups:
About me
In 2018 I became an Oxford-BMS/Celgene Research Fellow studying alpha-synuclein aggregation and glial activation in Parkinson's. I joined the Wade-Martins laboratory in 2015 and have since worked on the role of alpha-synuclein aggregation in Parkinson's disease.
After graduating I started and Masters in Molecular Biology and Biomedicine, in which I studied the differentiation of human embryonic carcinoma stem cells. This led me to develop an interest in the use of stem cells as models for human neuronal differentiation.
In 2014 I completed a PhD at the University of the Basque Country which focused on the study of the role of Wnt signaling during early neuronal differentiation in human stem cell models.
Marc Emmenegger, Dr. Elena De Cecco, […], Dr. Nora Bengoa-Vergniory, […], Dr. Mathias Jucker and Dr. Adriano Aguzzi. LAG3 is not expressed in human and murine neurons and does not modulate α-synucleinopathies. EMBO Molecular Medicine, 2021 Jul 26;e14745.

Ryan BJ*, Bengoa-Vergniory N*, […] and Wade-Martins R. Proteomics analysis highlights REST as a potential neuroprotective target for Parkinson's disease in an alpha synuclein overexpressing BAC-transgenic mouse model. (* equal contribution) Journal of Neuroscience. 2021 Feb 8; JN-RM-1478-20.

Nora Bengoa-Vergniory, […] and Javier Alegre-Abarrategui. Tau-proximity ligation assay reveals extensive previously undetected pathology prior to neurofibrillary tangles in preclinical Alzheimer's disease. Acta Neuropathologica  Communications. 2021 Jan 28;9(1):18.

Bradley M. Roberts, […], Nora Bengoa-Vergniory, Richard Wade-Martins, Peter J. Magill and Stephanie J. Cragg. GABA uptake transporters support dopamine release in dorsal striatum with maladaptive downregulation in a parkinsonism model . Nature communications. 2020 11(1):4958.

Nora Bengoa-Vergniory, Emilie Faggiani, […] and Richard Wade-Martins. CLR01 protects dopaminergic neurons in vitro and in vivo in human neurons and mouse models of Parkinson's. Nature communications. 2020 11(1):4885.

Butkovich LM, […], Bengoa-Vergniory N , Wade-Martins R, Weinshenker D, Tansey MG. Transgenic mice expressing human alpha-synuclein in noradrenergic neurons develop locus coeruleus pathology and non-motor features of Parkinson's disease. Journal of Neuroscience. 2020 40(39):7559-7576.

Carroll Rutherford Fields, Nora Bengoa-Vergniory*, Richard Wade-Martins*. Targeting alpha-synuclein as a therapy for Parkinson's Disease. (* co-corresponding). Frontiers in Molecular Neuroscience. 2019, 12, 255.

Benjamin Henry Mcleod Hunn, Siv Vingill, Sarah Threlfell, Javier Alegre-Abarrategui, Thierry Deltheil, Nora Bengoa-Vergniory, […], Richard Wade-Martins. Impairment of macroautophagy in dopamine neurons has opposing effects on parkinsonian pathology and behaviour. Cell reports. 2019, 29, 4, 920-931.

Federico Zambon, Marta Cherubini, Hugo J R Fernandes, Charmaine Lang, Brent J Ryan, Viola Volpato, Nora Bengoa-Vergniory, […], Richard Wade-Martins. Cellular α-synuclein pathology is associated with bioenergetic dysfunction in Parkinson's iPSC-derived dopamine neurons. Human molecular genetics . 2019 Jun 15;28(12):2001-2013.

Bengoa-Vergniory N, Roberts RF, Wade-Martins R, Alegre-Abarrategui J. Alpha-synuclein oligomers: a new hope. Acta Neuropathologica. 2017 Dec;134(6):819-838.
Publications
Histological Examination of Mitochondrial Morphology in a Parkinson's Disease Model

Journal of visualized experiments : JoVE

(Jun, 2023)

DOI: 10.3791/65453

Calcium dysregulation combined with mitochondrial failure and electrophysiological maturity converge in Parkinson's iPSC-dopamine neurons

iScience

(Jun, 2023)

DOI: 10.1016/j.isci.2023.107044