Maria Kukley
Group Leader
Ikerbasque Research Professor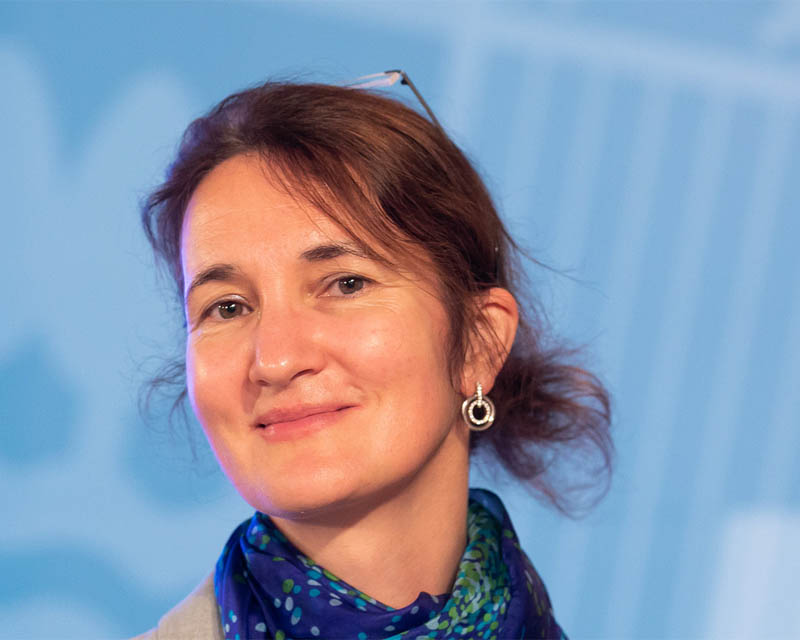 Research groups:
About me
Maria Kukley is mostly known for her discovery of an un-usual synaptic signaling between neurons and progenitors of myelinating glial cells in the white matter areas of rodent and human brain (Kukley et al, Nature Neuroscience, 2007; Gallo et al, J. Physiology, 2008).
"The discovery of axon-glia synapses in the white matter is fascinating because it offers a completely new view on the brain white matter: over many years scientists were convinced that white matter is a "highway" of the nervous system and its major function is to merely propagate nerve impulses. Existence of functional synapses in the white matter posits that a single neuronal axon may build hundreds of release sites along its length to transfer information to glia cells. Functional significance of this un-usual neuron-glia signaling remains to be discovered…"
Maria received her degree in Medical Biochemistry from the Russian State Medical University (Moscow/Russia), and a Ph.D. degree in Neuropathology from the Russian Academy of Medical Science (Moscow/Russia). After the PhD, Maria trained at the University of Bratislava/Slovakia, the University of Marburg/Germany, and the University of Bonn/Germany.
In 2008, Maria received an award from the German Research Foundation (DFG) to start an independent research laboratory in Tübingen/Germany. In Tübingen, together with her students, Maria studied neuron-glia synapses and discovered that these synapses may be involved in regulating proliferation and differentiation of oligodendroglial progenitors, and may mediate the effects of neuronal activity on the development of myelinating cells (Nagy et al, PLOS Biology, 2017; Chen et al, Cell Reports, 2018).
In 2018, Maria received an award from the Ikerbasque (The Basque Foundation for Science) to join the Achucarro Basque Centre for Neuroscience in Leioa/Spain. The current research in her laboratory focuses on role of glial cells in the spinal cord injury.  
In addition to being a researcher, Maria acts as a Guest Editor at Frontiers and at Springer Nature.
Besides science, Maria is passionate about arts and learning foreign languages. She pursuits studies of visual arts in Germany, UK, and Italy.