José Ramón Pineda
Senior Researcher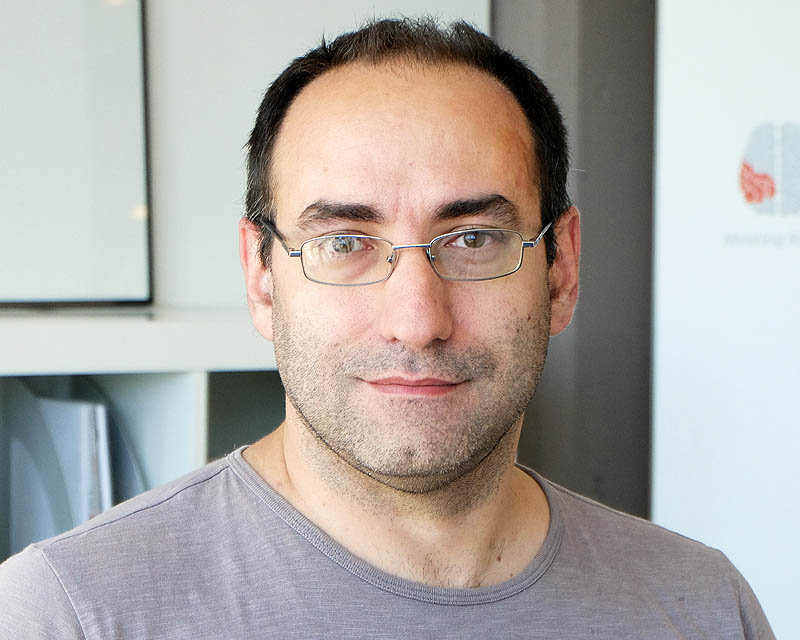 Research groups:
About me
I did my doctoral thesis (Cum laude [2006] and with distinction [2008]) at the University of Barcelona, focused on the study of the protective role of neurotrophic factors in animal models of neurodegenerative diseases of the basal ganglia (Huntington's disease) under the supervision of Professor J. Alberch and Josep M. Canals Coll. 
Then I moved to the Lab of Prof. Frédéric Saudou's in the Institut Curie (2007-2009) and then to the Lab of Prof. François D. Boussin in the Commissariat à l'Energie Atomique (CEA), both in Paris, France, where my work focused on the study of neural and cancer stem cells and the effects of radiation in their microenvironment.
Currently, I'm a Ramón y Cajal 2013 Fellow of the Spanish Ministry of Economy and Competitiveness in the Achucarro centre.
My highlights of my performance, so far, are the discovery of premature alteration of brain homeostasis in Huntington's disease (cover of the Journal of Clinical Investigations, Nov 2011); the characterization of a new type (ALT) of brain cancer stem cells (Stem Cells in 2010 and International Journal of Cancer in 2014); and the identification of the therapeutic target for the revival of neurogenesis after radiotherapy and/or radiological trauma (EMBO Molecular Medicine in 2013).
Research Interest:
Our laboratory works on the study of the intrinsic properties of neural stem cells and neurogenesis in the adult hippocampus in normal conditions, aging and neurological disorders such as Epilepsy.