The grant application by Nicolás Achúcarro and other unpublished documents at the archives of the "Junta para la Ampliación de Estudios"
Dr. Francisco Vera Sempere (Emeritus Professor at the Universidad de Valencia) found the archives and wrote a beautiful piece for the journal "Neurosciences and History" edited by the Spanish Society of Neurology.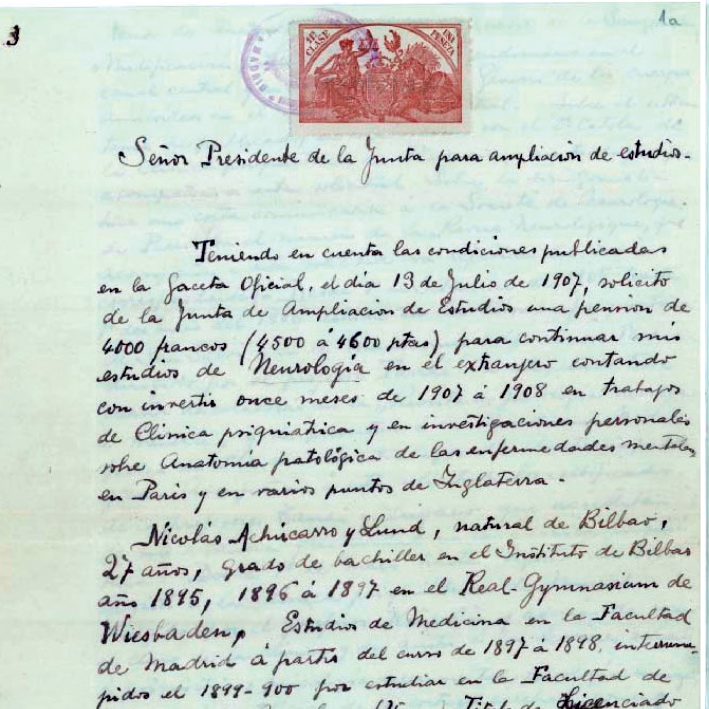 Different authors wrote several articles and studies about Nicolás Achúcarro Lund. These works include two collec­tive publications compiled and published to mark the 50th anniversary of his death.
That extensive bibliography about Achúcarro and his work had no mention of a six-page handwritten document, dated in August 1907 and stored at the archives of the institution "Junta de Amplicación de Estudios" (JAE). This document includes a request for a study grant to cover a period of 11 months, which according to Achúcarro would amount to 4000 francs.
Continue reading the entire article to learn more about this unknown passage in Nicholas's history…