Join Pint of Science Bilbao 2023!
ACHUCARRO is again one of the collaborating entities with the festival Pint of Science. This scientific outreach event will bring  some of the hottest scientific topics to the city (Bilbao, on our case), from May (Mon) 22 to (Wed) 24.
All the Pint of Science Bilbao 2023 talks are free-entrance.
Pint of Science  is one of the most important and international scientific outreach event series. This year, nearly 60 cities in Spain and in another 25 countries in Europe, America, Asia and Oceania will organise lectures/talks/chats at bars.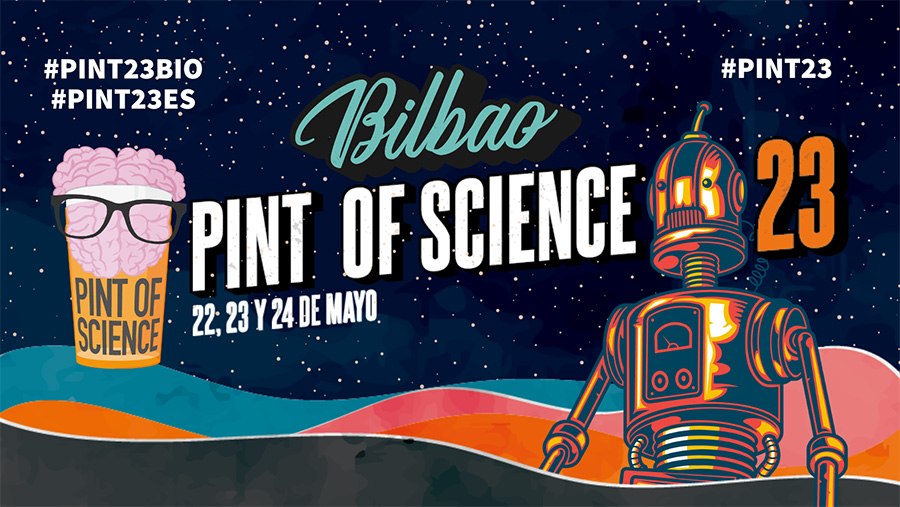 In this edition, the talks will begin at 7pm in these collaborating locations:
Geuria! San Mames. (San Mames Stadium. Gate 14). Atoms to galaxies.
Hika Ateneo. (Eskola Zumarkalea, 1 (Ibeni Pier – San Anton). Beautiful mind and Our body.
Kubrick Bar. (Villarias, 2. Uribitarte Dock) Planet Earth.
Crazy Horse. (Avenida de las Universidades, 5) Tech me out!
 Check the complete programme at: https://pintofscience.es/events/bilbao