Dr. Vanja Tepavcevic, senior researcher at the Laboratory of Neurobiology in ACHUCARRO and the UPV/EHU, will lead the project entitled "Overcoming energy deficit to increase central nervous system remyelination" which aims to investigate different therapeutic strategies to increase the energy supply to the oligodendendroglial cells responsible for the regeneration of myelin.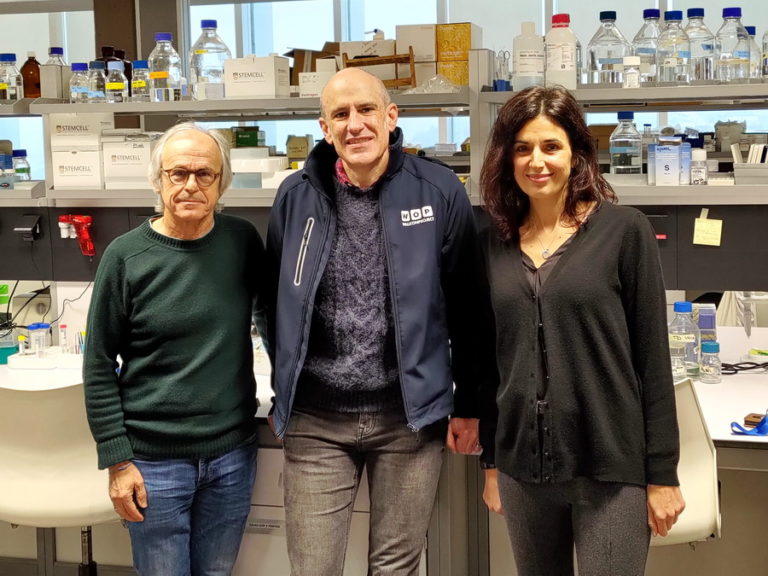 On January 18, both parties signed the collaboration agreement for the development of this project. Mikel Rentería, Director of WOP, visited the facilities of ACHUCARRO and commented that "We are very close to the professionals. We know the scientific and clinical method and we know that this is a medium-term battle. We are also aware that only with the With the effort of many we will be able to improve the quality of life of those affected by these diseases. Hope is there for many patients".
Likewise, Dr. Tepavcevic indicated that "Developing strategies to prevent demyelination and stimulate myelin repair is crucial to reduce neuronal loss in the disease and represents a clinical need for patients with diseases like multiple sclerosis (MS)".
Scientific knowledge to date is aware that therapies that aim to stimulate remyelination must address the problem of energy deficit, something that seriously affects myelin maintenance and repair and is common in many neurodegenerative diseases.