Neuroscience Day is an initiative of the community of neuroscience researchers who work at the Leioa university campus.
On this day, we bring our work and labs to the campus, opening the doors to students and undergraduates, so they can learn about and be interested in the exciting world of brain research.
The edition on 2021 was organised and hosted by ACHUCARRO, and two Faculties of the UPV/EHU, the Faculty of Medicine and Nursery, the Faculty of Science and Technology.
ACHUCARRO and the charity ApoyoDravet sponsored that edition.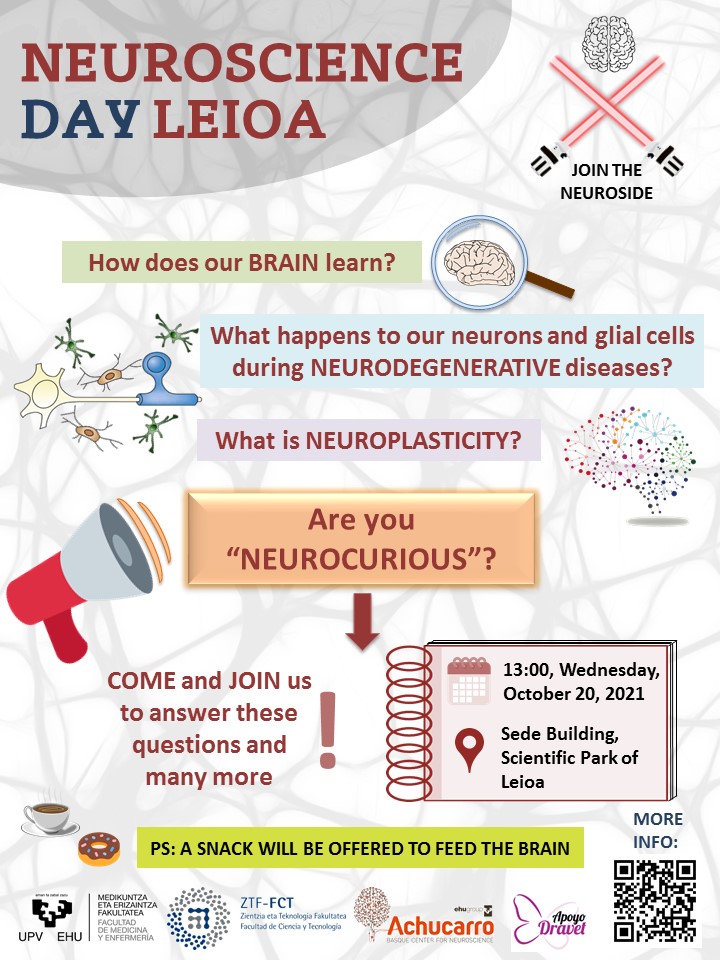 Advertising poster of the 2021 edition